See on Scoop.it – Literature & Poetry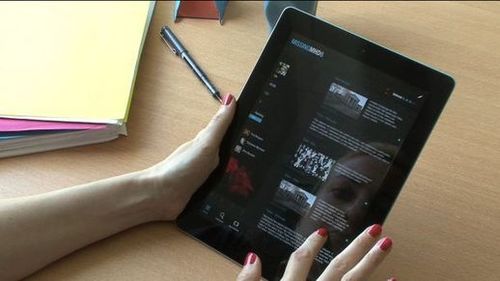 It's no secret that transmedia storytelling has become intriguingly immersive during its brief but turbulent lifespan. But what exactly is a transmedia "game", and how does it fit into this rapidly evolving field? The French developer Lexis Numerique and telecommunications operator Orange are finding out with Alt-Minds, a game that deems itself "the very first total fiction."
Part TV-show, part mobile app, and part mystery novel; accessible from your computer, phone, or tablet; and playable through web-based social media platforms, Alt-Minds will consist of eight episodes released once per week for two months. The first episode of the "interactive and participative story told in real time" will be free and released in November 2012.
The technological basis for the game will be a PC/tablet application that is stylistically modeled after Facebook. Upon download, the week's mission will be revealed to the user via the mimicked "news feed" feature. In order to progress to the next level, players will need to glean information from legitimate and in-game Facebook profiles, receive clues from text messages and calls from the game's characters, and trace their steps using Google Maps. Djamil Kemal, marketing and business development director for Lexis Numerique, explained to IGN that add-ons to the regular game can earn users extra points: "For example, the most involved players can use geolocalisation, where you go to a specific place and check it out with your phone." Alt-Minds is set in Europe, but this element will be modified to account for the location of foreign players.
As for the plot of the game itself, it will certainly appeal to crime-show addicts and mystery buffs. The story revolves around a group of five scientific researchers from the University of Belgrade who disappear mysteriously in the Ukraine. The clandestine foundation to which the researchers are tied launches its own private investigation, calling on internet users to aid in its quest–and the user is one of those enlisted. The player will be provided with pieces of information through video clips and personal messages and delegated tasks by fictional team members to aid in the recovery mission. Though designed to be a one-player game, users can collaborate and share clues with real-world friends and can receive optional additional codes from participation in geolocalisation assignments.
Get a taste for the immersion experience Alt-Minds will provide to its players by checking out its trailer on IGN.