See on Scoop.it – The Art of Everyday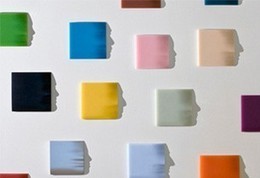 Immensely talented maker Kumi Yamashita uses two of the most basic aspects of the "everyday" as mediums for her artwork: light and shadow. Born in Japan, Yamashita came to America as an exchange student while she was in high school and went on to receive a BFA from the Cornish College of the Arts in Washington State. She then entered an MFA program in fine arts at Glasgow University in Scotland. Through her training and natural gift for understanding the complex relationship between a light source and the objects with which it interacts, Yamashita has earned her reputation at the forefront of shadow sculpting.
"I sculpt shadow with light or sometimes light with shadow, but both function in essentially the same manner. I take objects and carve and place them in relation to a single light source. The complete artwork is therefore comprised of both the material (the solid objects) and the immaterial (the light or shadow)," she explains on her website.
Her 2009 exhibition "Fragments", featured above, is housed in the New Mexico History Museum in Santa Fe. Here Yamashita does what she does best: makes something out of, seemingly, nothing. "Fragments" is made up of colored resin tiles onto which is cast the light of one single source. The shadows projected onto the surface are the unique profiled faces of 40 residents of New Mexico whom Yamashita encountered in her travels in the state. "It is both testament and celebration of the people whose names may never make it into the history books or history museums, but who definitely make up the rich fabric of life in a pueblo, city, county, and state," she writes.
In "City View" (2003), the figure of a woman's body stands straight, hands perched on a railing — but the silhouette is created entirely in shadows formed by aluminum numbers adhered at varying angles to the wall. The captivating but mindboggling "Lovers" (1999) depicts a couple in motion, their hands nearly, but not quite, intertwined — their shadows separated by the cut aluminum plates that form them.
The down-to-earth artist's response when asked in an interview with COOL blog to explain the inspiration behind her art is one we can all take to heart:
"Always being happy. If I am happy, ideas naturally spring forth. The more I try to think of good ideas, the worse my work is. The times when I am making good art are the times when I am enjoying making it. If this feeling starts to crumble even a little, I stop working and do something completely different. For example, I'll participate in a wild flower picking tour in Central Park (laughing), and find that happy feeling in another field. For me, feeling happy is normal and, at the same time, very important".
Video footage of the construction of Yamashita's "Dialogue" exhibition is viewable on YouTube. Her personal website is: http://www.kumiyamashita.com/.
For your viewing pleasure, this featured "maker's" work is paired with the following poem, originally published last year in LitCouture.
Is tucked into a desk, chair
itself gone, tired
of supporting
the ass of this writer—so
far from the seat
of ideas. Across
the city under a single
bulb, a writer's
shadow in a real
chair at a desk where
his shadowy
hand grips & turns
a pen like a brass
knob with each phrase,
opening the door to
stone.
For more work by Timothy Kercher, check out his poem, "Meeting Yevtushenko's Translator," originally published in LitCouture.